Popular in the manufacture of lightweight and often complex automotive and aerospace components, as well as the production of everyday consumer goods, many OEMs are on the lookout for a reliable high pressure die casting company.
The question is, what makes a good partner for this process? What should you look out for and what should you avoid?
Let's take a closer look…
What is high pressure die casting?
High pressure die casting is a repetitive process where identical parts are cast at high production rates, by injecting molten metal under pressure into a metal die.
The die is sprayed with cooling lubricant to regulate temperature and ease casting release, before high quality molten alloy is transferred from the furnace to the shot sleeve by automatic ladle.
Advanced real-time shot control software monitors and adjusts every aspect of the injection, cooling and ejection phases. Finally, the casting is ejected from the tool and inspected. The tool and machine are then ready to repeat the cycle.
Consider capacity.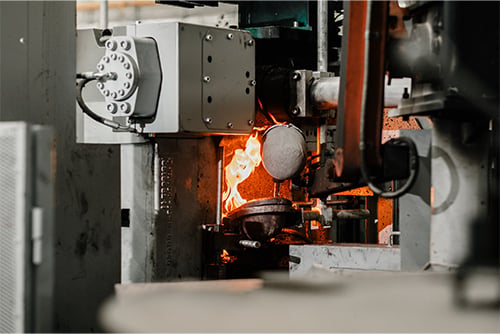 High pressure die casting can be used to produce an extremely diverse range of parts, but the size of a manufacturer's machine will limit the measure of the casting they can create.
If the breadth of the machinery meets your needs, you should then consider if they can keep up with the volume of orders you're working with. Bear in mind that if you're creating products for a fast-paced industry, this could involve a significant upsurge from your initial batch.
A supplier with the capacity to rapidly upscale production will enable you to react quickly to changes in demand. So, don't get caught short if market forces suddenly swing in your favour – make sure you have a casting partner who can keep up with your long-term goals.
Ensure flexibility.
The high pressure die casting process requires complex machinery and tooling. For this reason, you're likely to find that high start-up costs are often paired with long casting runs to offset the investment.
When you search for a casting partner, you're likely to find that the majority of foundries only offer their services for high volume orders, claiming that lengthy set-ups make the process prohibitive to small quantities of zinc or aluminium die castings.
This isn't true of everyone, however. If you're leaning towards a shorter run, be sure to source a supplier that has optimised their tooling preparation and set-up operations to make the process more accessible to customers who require only small quantities.
MRT Castings, for example, can provide the complete service no matter how small a batch you need – so don't be pressured into increasing your order if it's not aligned with your requirements.
Insist on excellent quality control.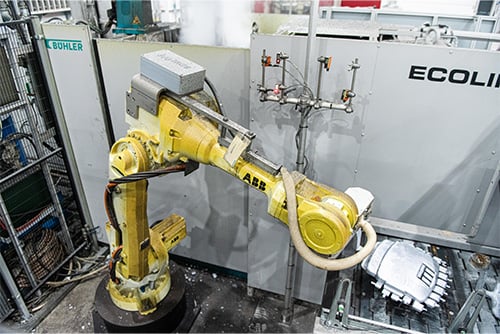 As high pressure die casting enables fast, precise and cost-effective production of aluminium and zinc components, it's often favoured by highly innovative industries where product appearance and dimensional tolerances are critical.
If there's no margin for error in the castings you require, you'll need to make sure that quality control from your supplier is second to none.
Ideally, any prospective partner should be able to demonstrate that they are certified to ISO9001 standards and can inspect your castings using both advanced machinery and highly trained professionals.
Enquire into full-service offerings.
Production cycles for even a single cast part can become complex when you need to go through numerous third parties to get the job done. Moreover, it's likely to add to your stress as an OEM by increasing both the cost and margin for error.
Consider a full-service partner who can quickly adapt to your needs - from the choice of alloy to tooling design and manufacture, surface finishing, mechanical assembly and even logistics.
Ready to discuss a high pressure die casting idea?
MRT Castings are experts with over 70 years' experience in the manufacture of high-quality aluminium and zinc die castings, across a wide range of applications and industries.
Simply get in touch today and we'll be happy to assist with your next project.