MRT Castings is delighted to announce its collaboration with Carbon Partner Auditel, taking a major step towards becoming Verified Carbon Neutral and reaching Net Zero.
As a leading UK manufacturer of aluminium die castings, MRT is committed to sustainability and has already made significant strides in carbon reduction.
MRT has been ISO 14001 certified for a number of years, and – in 2019 - opened a purpose-built, 20000 sq. ft additional facility, boasting a number of leading-edge eco-friendly innovations.
These include…
Heat recovery from compressors to heat offices and washrooms.
Motion activated LED lighting.
Adiabatic cooling of process water to avoid the use of refrigerants.
Recuperative burners on gas furnaces.
Upgraded machinery to improve efficiency of motors and control systems.
Enhanced facility layouts to minimise waste of transport.
Converting the company car fleet to electric vehicles.
Achieving Net Zero is a critical and ambitious goal in the fight against climate change.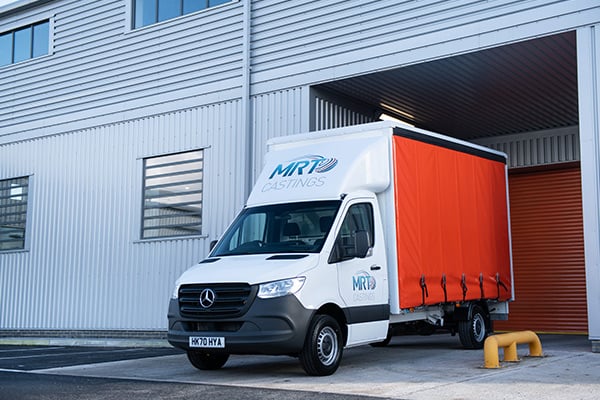 'Net Zero' refers to when the balance between the amount of greenhouse gases emitted into the atmosphere, and the amount removed from it, is equal.
The primary greenhouse gas of concern is carbon dioxide (CO2), but other gases like methane (CH4) and nitrous oxide (N2O) are also included in calculations.
For MRT, the process of reaching Net Zero involves two main steps…
Emission reduction. This includes implementing various strategies to decrease carbon emissions and adopting more eco-friendly practices in its place.
Carbon offsetting. For the emissions that cannot be completely eliminated, carbon offsetting comes into play. This involves investing in projects or activities that remove or reduce an equivalent amount of carbon dioxide from the atmosphere, effectively balancing out the remaining emissions. Carbon offsetting methods may include afforestation (planting trees), reforestation, carbon capture and storage (CCS) technologies, and investing in renewable energy projects.
By offsetting emissions to a point where its net carbon footprint is zero, MRT can be declared 'Verified Carbon Neutral', demonstrating a genuine commitment to environmental responsibility and sustainability.
Working with Auditel will enable the development of a formal carbon reduction plan, strengthening MRT's position as an eco-conscious industry leader.
With so many businesses treading their own path towards Net Zero, it's imperative for supply chain partners to share this ethos. MRT is determined to be the sustainable partner of choice for customers, pairing excellent service with ethical processes.
The team of carbon footprint consultants at Auditel are helping MRT to reduce carbon emissions and costs at the same time. By working with net zero carbon consultants and carbon footprint experts, MRT will embark on a simplified (yet extremely effective) journey towards Net Zero, with the goal to become Verified Carbon Neutral as quickly and efficiently as possible.
What are the next steps?
MRT is continuously striving for further improvements to enhance its sustainability efforts. Among the next wave of initiatives, MRT will explore the installation of onsite renewable energy generation, helping to reduce its carbon footprint even further.
Additionally, the team at MRT will conduct a comprehensive review of packaging and transportation practices, to identify all-new opportunities for greater efficiency and eco-friendliness.
Managing Director, Phil Rawnson comments, "MRT Castings are a leading UK manufacturer of aluminium die castings and machined components. As a third-generation family business, with 75 years of history, securing a sustainable future has always been a key driver for our business."