When deciding on a casting material, aluminium is a popular choice. Not only is it lightweight, extremely versatile, with excellent corrosion resistance, –it has great environmental credentials too. As the most recyclable industrial material, aluminium can be re-used again and again, saving 95% of the energy used in its production from raw materials.
As aluminium lends itself so well to the casting process, many foundries will be keen to produce your order. To get the most for your money, there's lots to consider - so don't just go for the cheapest quote. Here's five tips to help you make the best decision to suit your production needs…
Quality
True quality means more than simply matching specification when your batch rolls off the production line. A quality casting will add value to the end product and please users, often through longevity and reliability of components. In turn, good quality can prevent the safety and performance issues which result in costly recalls and loss of reputation.
The best way to protect yourself against poor quality castings is to make sure the foundry is certified to ISO9001, which sets out the criteria required for a quality management system. This standard is based on a number of quality management principles including a strong customer focus, the motivation and implication of top management, the process approach and continual improvement. With this certification in hand, you can have confidence that quality is of high priority to your chosen partner.
In addition to a quality certification, your foundry of choice should be able to demonstrate a culture of continuous development and staff training, as well as reputable inspection technology. CNC co-ordinate measuring machines, and spectrometers for alloy analysis for example, will ensure standards are maintained during production, while a full visual inspection at the packing stage will further guarantee that every part despatched conforms to customer requirements.
Experience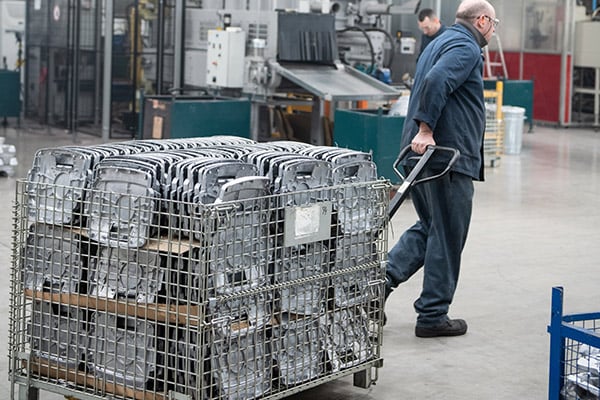 It's important to ask your shortlisted foundry for case studies and ascertain whether they have successfully served a client like yourself in the past. If not, they're unlikely to have the best knowledge and equipment to ensure your project will achieve its goals.
MRT are approved suppliers to many of the UK's leading electronics, aerospace, medical and defence companies – so you can have confidence in our capability to fulfil your requirements at an exceptionally high standard. Our 75-year history also gives us a rich understanding of the processes that are most likely to achieve success for your project - as well as the experience to fix any problems that you may have encountered when working with other suppliers, or when trying to produce an initial concept.
Capacity
Always be sure your chosen partner has the capacity to scale production up or down with ease. This will allow you to swiftly react to market forces, without losing money on unnecessary stock – or risk missing out on lucrative instances of sudden demand.
If your supplier can't keep up with the fast pace of your industry, you might find yourself needing a second facility as a backup; which, although more beneficial than missing out on an opportunity completely, could be a costly endeavour that adds unwanted time to your project.
Range of Services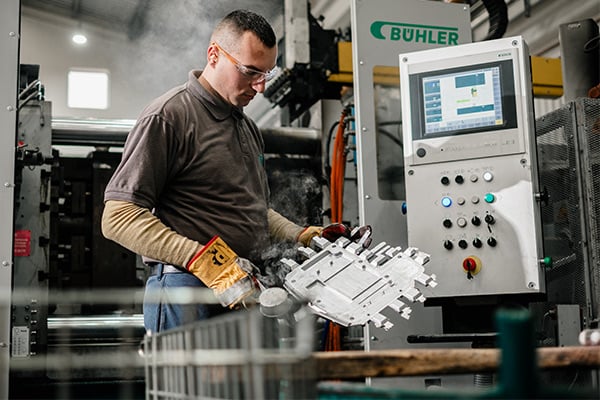 When a foundry offers a full-service offering – outside of just casting and shipping your part – a host of new efficiencies will be available to you.
MRT can help you with every part of your component's lifecycle, from design through to mechanical assembly and logistics. This could save you the time and hassle of juggling multiple suppliers, or – if you were considering bringing elements of production in-house – the significant cost of labour, recruitment, and training.
Value
Always look past the batch cost and consider the true ROI of your relationship with a supplier.
The cheapest quote may not be able to offer you a solid mix of benefits, resulting in hidden losses later down the line – such as extra in-house procedures to ensure quality, delays due to drawn-out processes across multiple suppliers, mistakes due to lack of experience and missed opportunities due to poor capacity to scale.
It's not uncommon for a product to cost a little more upfront but deliver considerably more value over the life of your project – so be sure to weigh up the odds before signing on the dotted line.
Ready to discuss an aluminium casting idea?
MRT Castings are experts with over 75 years' experience in the manufacture of high-quality aluminium and zinc die castings, across a wide range of applications and industries.
Simply get in touch today and we'll be happy to assist with your next project.