CNC stands for Computer Numeric Control and refers to the automation of machine tools using computer programmed commands, as opposed to manually operated machinery that uses wheels and levers.
How Does CNC Machining Work?
Today, CNC is synonymous with CNC Milling Machines and CNC lathes.
CNC milling uses automated multiple axis machines powered by motors and driven by code that can perfectly replicate digital drawings and computer aided design (CAD).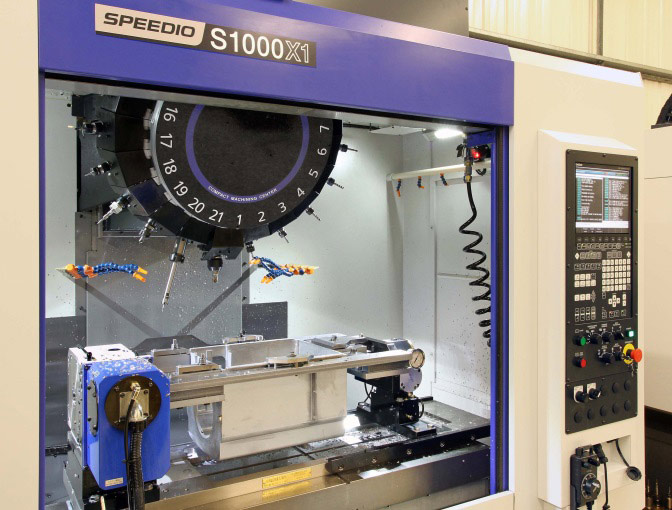 CNC devices are much faster and much more accurate than manual milling machines, with the ability to perfectly repeat movements, change tools in seconds (or less, if your equipment is as advanced as MRT's) and produce complex shapes easily.
The result is identical components that are guaranteed to fit every time.
Why Use CNC Machining?
We specialise in using CNC as a process to finish castings, where tight tolerances or finish is required. The process is much faster and less wasteful than CNC machining solid billet material and provides a much higher quality finish than casting alone.
The marriage of casting and CNC machining means we can produce components to a tolerance of microns as with purely machined parts, but with the economy and speed of casting the initial form.
We can be relied upon by our clients to produce components for medical, military and aviation devices confident in the knowledge that they will exceed expectation.
Trust MRT Castings to Fulfil Your CNC Requirements
MRT's commitment to constant innovation puts our CNC facilities as one of the best and most well-equipped in the country.
We have over 20 industry-leading CNC machining centres and CNC turning centres equipped with rapid tool changing, twin pallet loading, online probing, high-speed rotary tables and off-line programming.
We now use our leading CNC expertise in combination with our 70 years of metal casting prowess, to provide the highest quality, most cost-effective manufacturing solution for your needs.
We can deliver complex metal casting shapes in our dedicated foundry and finish to micron tolerances using our CNC facility, resulting in low-cost, high quality parts. Our in-house experts will provide guidance at every step in the journey from idea to product.
Feel free to get in touch to find out more.